Real Life App – with Pastor Jack Hibbs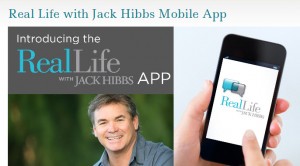 Introducing the NEW Real Life App!
Watch Real Life TV and Pastor Jack's teachings, listen to daily Real Life Radio broadcasts, read Pastor Jack's devotional and our Online Bible, access resources to help grow in your faith and much more all in one convenient free app. Get the App now.
Click here for this amazing app!