Mother's Day & Father's Day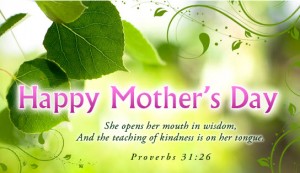 As we love our children, we must also remember that the Bible clearly teaches that "all who desire to live godly lives in Christ Jesus will suffer persecution" (2 Timothy 3:12 NKJV). In the midst of sufferings and trials, our children need our constant love and encouragement. They may need to borrow our faith and lean on our hope. But they don't always need us to rescue them and take away the distress. The thing that we want to fix may be the very thing God wants to use in their lives to build character and faith, which is what will last after we are gone. Click here to read the full article from Family Life.
A few fun ideas for Mother's Day
Recipe Card 2 – Mom Knows Best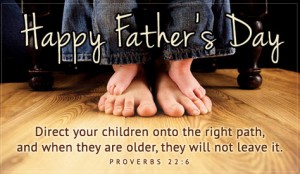 Click below to watch a Special Message by Pastor Jack for Fathers:
Dads, there are some things only you can give your kids. And I'm not talking about basketball shoes or cell phones or bigger allowances or expensive vacations. These are gifts much more important than that—and much more valuable. Give your children these gifts, and you will reap the benefits for years to come. Withhold them, and you take the chance of watching helplessly as they head down the wrong road.
Gift #1: Love their mom
Remember how it felt when you were dating, before you got married, before the kids came along? Remember how your heart raced when she came into the room? Remember how desperate you were to get her attention? You spent hours thinking about her, writing notes and letters and maybe even poems, trying to sweep her off her feet and show her how you cared.
Gift #2: Teach your kids respect
Part of the growing-up process is to test boundaries: to see how much you can get away with; to see where the lines are drawn. Your children will push back. You need to be clear about what's expected of them. Teaching them respect begins in the early years, and it must be reinforced by both parents.
Don't believe it? See how fast your preschooler will go ask Daddy when Mommy says no.
Gift #3: Encourage your kids
Your children need to know that you are in their corner. We are all busy and pulled in a lot of directions, but when your son or daughter takes the stage, the court, or the field, that glance into the crowd is a subtle search for significance. Your absence deflates them. Your presence shouts that they have value. They can pick your voice out of a crowd with the precision of a piano tuner. (For the full article, click here)
A fun to do idea for Father's Day